Do you find yourself wondering, "Why don't I get called back after I interview for a job?"
I know I did and it really bothered me because I knew I had the skills and knowledge but got no call backs.
I even questioned my abilities and whether the problem was me!
Then I realized something, "I may be over thinking this getting a job thing. It should not be this difficult to get a job."
I began a journey that started 30+ years ago to uncover the ways in which you could succeed in getting a job.
I stumbled upon steps or processes that when implemented can produce consistent results.
A Simple Process Revealed
When looking for work the emphasis is often placed on...
Finding a good job
Completing the online application
Taking the assessment and/or Virtual Job Tryout
Waiting for someone to contact you
Conduct a telephone, in-person or video interview
Have your follow up interviews
Hopefully get a job offer
Pretty simple huh?
There are a few key things missing from this process.
If you cannot see it then how can you compete with those who have that information?
First piece is you need an effective resume to capture the company's attention.
Second piece is you need to be able to show companies how they will benefit from hiring you.
Third piece is you need to conduct the proper research to arm yourself with ammunition to use during your job interview.
Did you catch those as missing pieces from the process?
If not, that's okay because unless this is your area of expertise you would not pick up on that fast.
The Insanity Approach
How long are you going to do the same things expecting a different outcome?
It's time to change something if you desire to achieve your goal of getting the job offer!
What I propose is you consider, just for a minute, that there are simple, basic things that if you learn them and apply them the way I tell you, you can increase the likelihood that you will get a job offer.
I know, that's a bold statement but the truth is I have seen time and time again people run with these concepts and get results.
I don't know about you but I got sick and tired of being sick and tired and had to do something different to get more and better results.
I had children depending on me and they like to eat. Bills had to be paid and they were piling up.
It was not pretty staring at the ceiling at night worrying myself and wondering, "How am I going to pay these bills, feed the kids, and keep my sanity?"
I promise you it was not easy but I survived it! And in doing so I uncovered a few things that I know can help you too!
This training is for you if:
You are changing careers
Need to brush up on what's working right now and not last year
Get nervous on job interviews and need some help
Lacking confidence in interviewing and need a boost
Sick and tired of not getting a call back when you know you should
Ace The Job Interview Training
I want to be direct and upfront with you...
...my main concern is whether you are serious enough to apply what I will show you!
I know the concepts and strategies work. People tell me all the time they work.
I want you to have some skin in the game, to get focused and serious about achieving your career goals and it starts today!

No more games! No more excuses! Stop wasting time as it's the one resource you cannot get back.
If you decide to join me and take this training you will learn:
Why employers conduct job interviews and the number one mistake you might make
The one strategy that helps you to standout from the job hunting crowd, and it will shock you
How to present what is special and unique about you
How to identify what you really bring to the table
Is what you possess valuable to employers
How to craft your unique pitch
How to refine your pitch to ace job interviews and get more job offers
Each of the 7 lessons will include:
A video presentation
An audio MP3
A worksheet
A PDF of the content
Plus, I have added four bonuses that will cover:
Bonus #1: Asking Good Job Interview Questions (Video, Audio, PDF)
Bonus #2: What To Do After The Job Interview (Video, Audio, PDF)
Bonus #3: Stop Selling Yourself and Losing The Job Offer (Video, Audio, PDF)
Bonus #4: How To Get A Mini Job Interview On The Spot (Video and Audio)
You get over 3.5 hours of in-the-trenches content focused on helping you to ace job interviews and to get more job offers.
You can get access to the Ace The Job Interview Training for $197. You follow the course as outline and apply what you learn.
I will provide 1-year access to the Ace Job Interview community where you can get assistance from my team as well as other members and professionals by April 5th, 2022. Once that happens, I will increase the price.
If you are ready to make a change and get serious about achieving your goals sign up now for the Ace The Job Interview Training.

I truly appreciate you taking the time to read this far and wish you much success in your career.
Your Instructor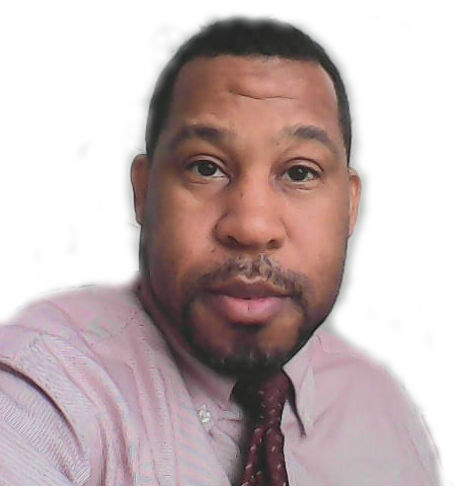 My name is Shawn Nelson AKA The Job Hunt Ninja. The last 33 years has been spent helping people from all walks of life to achieve their personal, professional and educational goals. During that time, I have uncovered simple, effective strategies that I will be sharing with you if you partake in my trainings and services. I look forward to becoming your "Trusted Career Development Specialist." Take care, be safe, and stay blessed!
Frequently Asked Questions
When does the course start and finish?
The course starts now and never ends! It is a completely self-paced online course - you decide when you start and when you finish.
How long do I have access to the course?
How does lifetime access sound? After enrolling, you have unlimited access to this course and any updates for as long as you like - across any and all devices you own.
What if I am unhappy with the course?
I would never want you to be unhappy! If you are unsatisfied with your purchase, contact me within the first 30 days of signing up, be specific with how you applied the strategies and concepts, my team and I will work with you to get the results you desire, and if that does not work, you will get a full refund! Fair enough?
Still Have Doubts?
I was in a similar position as you back in June 2020 where I had to invest some money to reach a goal.
Considering it was during the time COVID-19 was ravaging the world, I almost did not do it.
I wanted to hold on to as much money as I could just in case I may need it because times were getting rough!
I kept thinking, "How long will I be able to keep my job? Nothing is guaranteed in life!"
Then the following thought entered my mind, "Will you be happy with yourself 6-months or a year from now if you do not invest in the one thing you have control over....you?"
I needed to make a change. I just felt it and the timing was right but I was still scared.
So, I did what I would normally do when contemplating a huge decision...
..I jump first and ask questions later! I signed up and within 30-days, I made 40% of my investment back.
It caught me by surprise because I implemented one simple concept and it worked.
At that point, I decided to set a 1-year goal to learn everything I could, follow the steps provided, create the systems, and processes.
The Ace The Job Interview Training is one part of that goal.
It was definitely a calculated risk and I am extremely happy I did it.
My family and I are in a stronger position today because of that decision!
Like I said, "I get why you may be hesitant!"
Ask yourself the same question I did, "Will you be happy with yourself 6-months or a year from now if you do not invest in yourself and get access to the Ace The Job Interview Training that will help you to get more job offers?"
Whatever you decide, make sure to persevere and you will get through the tough times. Do not give up!

Until next time you take care, be safe, and stay blessed!
The Job Hunt Ninja